Blog 2015

Most Common Uses of Hessian Sacks
December 14, 2015
While Hessian sacks were traditionally made to carry goods from one place to another, their durability and density allowed people to use them for many purposes, in all types of industries.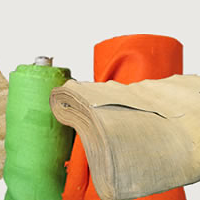 What are Hessian Sacks?
December 2, 2015
What is a Hessian sack? For those not in the 'know', Hessian sacks are a type of rough-spun fabric, generally made from the fibres of the jute ore sisal plant that has long been in use as cargo bags, and gunny sacks.