Clean and Green Packaging without the Plastic Materials
January 30, 2017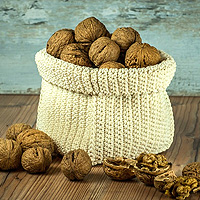 Benefits of Clean, Green Materials in Packaging
Businesses reap a number of benefits from using packaging with clean, green materials rather than traditional plastics due to the fact that these materials are reusable and possibly biodegradable. For one thing, they send a message to their clients that they care about the environment, and this can gain them new clients today. The companies also pay less for shipping products since the green packaging is lightweight in nature. Since the bags and sacks are printable, these businesses will successfully broadcast their brand. In addition, this packaging is washable and reusable in most cases.
Types of Cloth Bags That Include Clean, Green Materials
The following are three cloth bags that are made with clean, green materials:
Hessian Sacks - Sacks that contain Hessian cloth are of a fine weave. The cloth contains fibres from jute plants that are thin to create a soft looking cloth that is highly washable and durable.
Jute Bags - The only difference between jute bags or sacks and Hessian ones is the fact the jute is of a coarser weave. Both types of cloth originate from the jute plants.
Calico Bags - Bags in this category contain cotton. Cotton is washable, comes from natural sources and endures a great deal of punishment without tearing. It also decomposes back into the soil unlike many of the plastics used in packaging in the past.
Woven Polypropylene Bags or Tubing - Woven polypropylene is another eco-friendly material since it can be recycled into other products, but it is a type of plastic and may or may not fit your specific needs. We add it in here, though, since it is recyclable, unlike other types of plastic.
Rely on Lowinsacks for clean and green packaging without plastic materials that cannot be recycled. The only plastic offering we provide is one that is eco-friendly. Browse through our selection today to discover what we have to provide to you for environmentally friendly packaging.
Optimized by NetwizardSEO.com.au