Hessian Cloth and Lace Design Ideas for the Home
July 19, 2017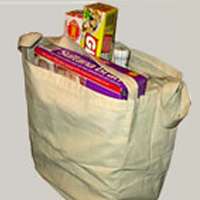 While you may be familiar with the fact that Hessian cloth is durable for shopping bags and upholstery uses, you may not be aware that there are numerous design ideas for the home using Hessian cloth and lace. We offer a number of easy craft ideas that will provide personalised décor elements to your home.
Decorate Glass Jars for Vases
Glue strips of Hessian cloth onto glass jars similar to those that you use for canning various food items and add some lace on top of the cloth for enhancement. You can then have unique vases for your floral arrangements.
A Christmas Stocking
Create a Christmas stocking from the Hessian cloth for a rustic touch to your festivities. Turn the stocking into an elegant craft piece by trimming it around the top with a strip of lace that is about three to four inches in width.
Make a Table Runner with Hessian Cloth and Lace
Liven up your dining table with a runner down the centre of Hessian cloth that has lace trim on each side and both of the ends. You can stitch the lace on to a length of Hessian cloth, fuse it on with an iron-on hem tape or use fabric glue to attach it.
Cutlery Holders for Your Dinner Table
Create an attractive and slightly rustic table setting by adding cutlery holders made with this cloth along with a bit of frilly lace. These are simple enough to glue the edges together and the lace on without the need of sewing skills if you prefer it to stitching.
Throw Pillows
Adorn your sofa and chairs in the living room or family room with pillows made from Hessian cloth and lacy trims or other designs. You can cut shapes out of wide lace or purchase lace doilies for this.
Cover a Photo Album with Hessian Cloth and Trim It with Lace
Use Hessian cloth as an album cover for your wedding or family photos. Add lace around the edges, on one side or through the middle.
Add Lace to Hessian Cloth Curtains
Curtains from this cloth create the ideal window treatments for your kitchen windows. Add lace across the top and bottom edges. This works best on short curtains rather than long drapes.
For lengths of cloth for these and other Hessian cloth and Lace design ideas for your home, rely on Lowinsacks. We carry Hessian sacks and lengths of this fabric, calico bags, polypropylene products, and pet beds and mattresses along with jute webbing, canvas and bags.
Optimized by NetwizardSEO.com.au