Party Fun and Game Ideas Using Hessian Sacks
July 28, 2017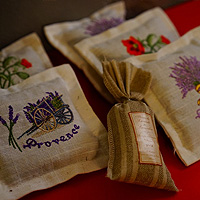 Hessian cloth is woven from natural plant fibres and known by some as burlap. This cloth is ideal for a number of different purposes with the most popular being bags or sacks. While you may understand the many commercial and domestic uses for Hessian sacks, you may not know the party fun and game ideas that you can do with them. For this reason, we provide you some examples below to further your knowledge on these useful sacks. Use our ideas or set your imagination in motion and create your own unique ones.
Sack Races
One popular party game is a sack race. In this type of race, adults or children step into a large Hessian sack and try to beat the other participates to the finish line by hopping down the grass or dirt course. During the race, some may lose their footing and bump into each other causing laughable moments. All who enter the race have an enjoyable time. This size of sack often is used for agricultural purposes such as storing and transporting potatoes. You can find the right size sacks for this purpose since they come in a wide assortment of sizes.
Tic-Tac-Toe Game Board and Storage
You can create a tic-tac-toe board by decorating the exterior of a small Hessian bag with the game grid. On top of this, you can store the playing pieces with the Xs and Os on them inside the bag. Make more than one and position them around the house for a party gathering. An alternative to this game idea is to make a board for checkers on a moderate size Hessian sack and make or purchase the checkers to store inside it between games. Games are a great icebreaker at parties. An idea such as this is adaptable for numerous types of board games.
Bags of Reindeer Food for a Christmas Party
One super cute idea for a Christmas party for kids is to make bags of reindeer food to give the children when they go home. Make the sacks from a square of cloth and gather the cloth in such a way as to form ears. Glue on wiggle eyes and a red bell or a pompom for a nose. The food inside can be a mixture of oats with red and green sprinkles or oats and birdseed if you prefer it. On Christmas Eve, the children can sprinkle the food in their yard as a treat to Santa's reindeer.
Whichever of the party fun and game ideas these sacks that you decide to use at your next event, you need to purchase your supply of Hessian sacks or cloth at Lowinsacks. We offer a wide assortment of both from which to make your selection.
Optimized by NetwizardSEO.com.au